This month, we bring together some of Dad's favourite things: art, home-cooked meals and wine. Working together with food consultant and chef John See as well as digital artist AhMoon, we've put together a 2-course meal and exquisite pairings that will inspire and delight.
Rib Steak with Comenge Biberius 2019 and painting
Serves: 4 persons
Preparation time: 30 minutes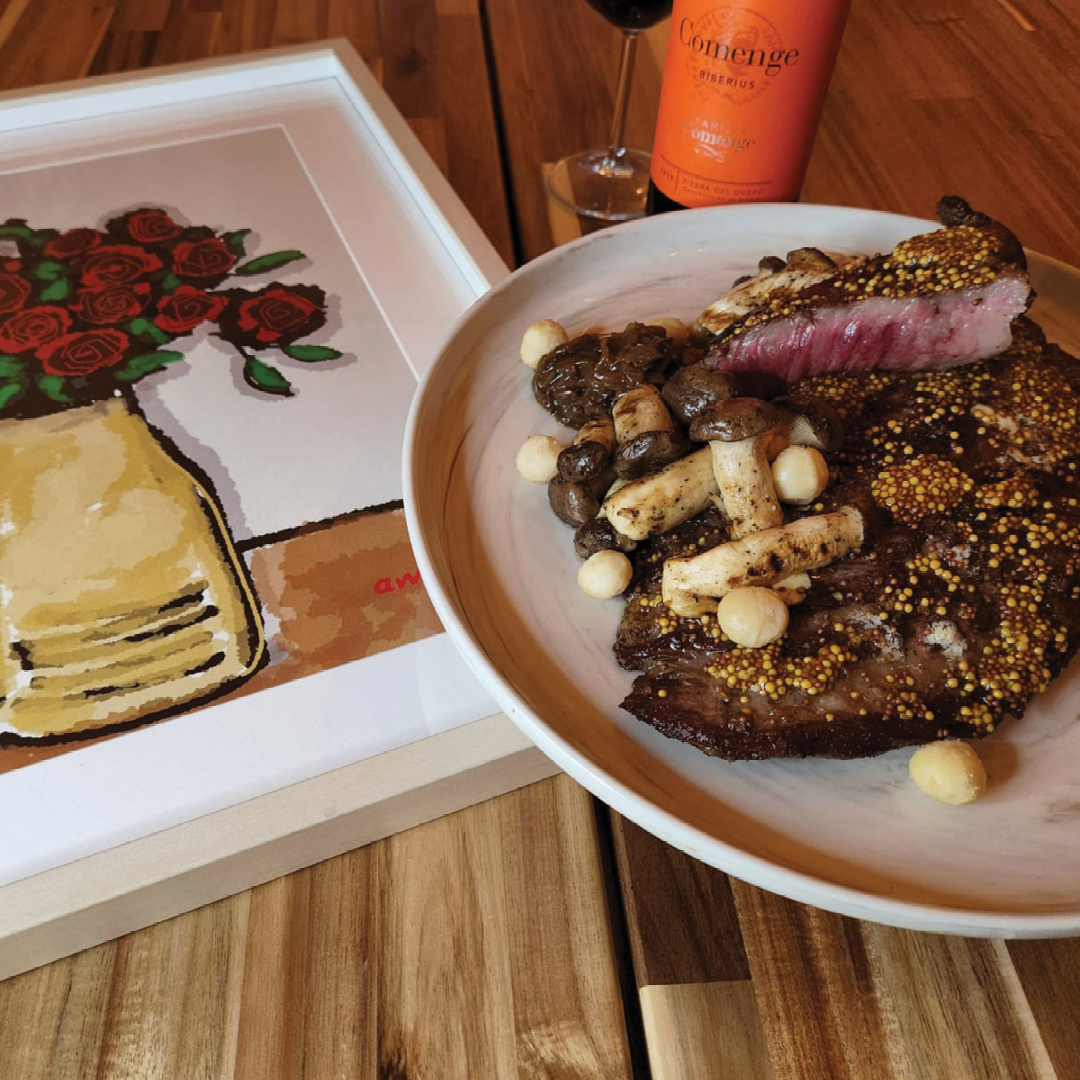 Ingredients:
1kg rib steak (boneless)
2tbsp avocado oil
pinch sea salt
pinch freshly cracked black peppercorn
40g unsalted butter
1 cup Comenge Biberius 2019
Garnishes:
120g roasted mushroom
2tbsp wholegrain mustard
3tbsp toasted nuts
Method:
1. Heat up a non-stick grill pan, till very hot.
2. Lightly brush the avocado oil over the steak.
3. Season with salt and pepper.
4. Pan-roast the steak for 3 minutes on each side, then add butter and red wine to deglaze the pan.
5. Turn off the heat and let the steak rest on the pan for another 3 minutes.
6. Spread the wholegrain mustard over the steak.
7. Serve as shown.
Cured Meat with Rucola Greens and Cheese, Castillo De Madax Blanco 2019 pairing and painting
Serves: 4 persons
Preparation time: 20 minutes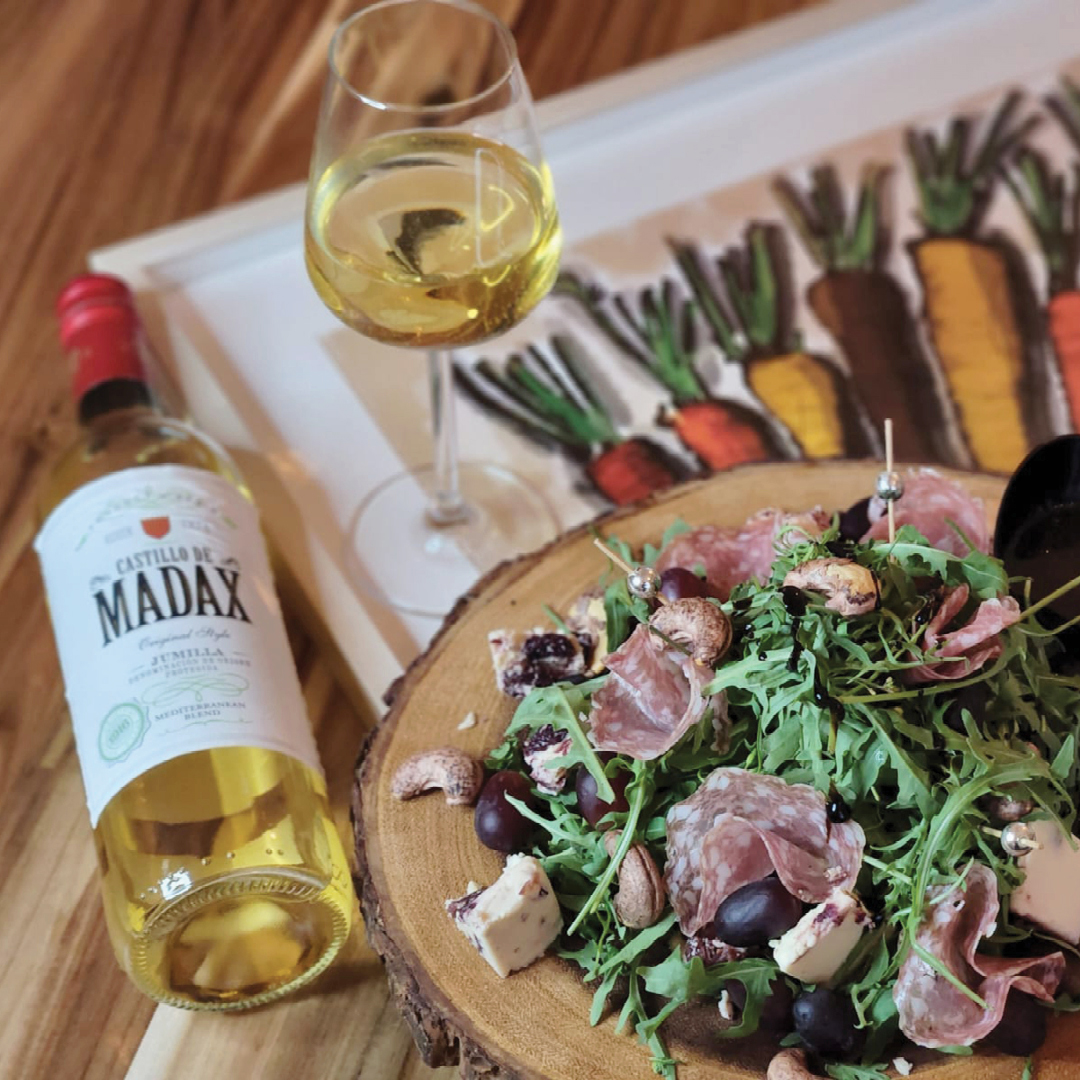 Ingredients:
Madax white wine dressing
1/2 cup Castillo de Madax Blanco 2019 Wine
1/3 cup apple cider vinegar
1/2 cup olive oil
1tsp yellow mustard
pinch salt and pepper
5g chopped fresh parsley
Salad mix:
160g rucola greens
55g cured meat
55g soft cheese
80g ripened red grapes
55g roasted cashew nuts
Method:
1. Combine all the dressing ingredients into a glass blender, then blend it to a fine smooth mix.
2. Combine all the washed and dried salad mix onto a big platter or board as shown.
3. Toss in the dressing and serve.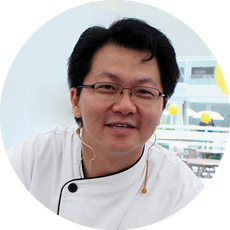 Recipes Courtesy of Chef John See