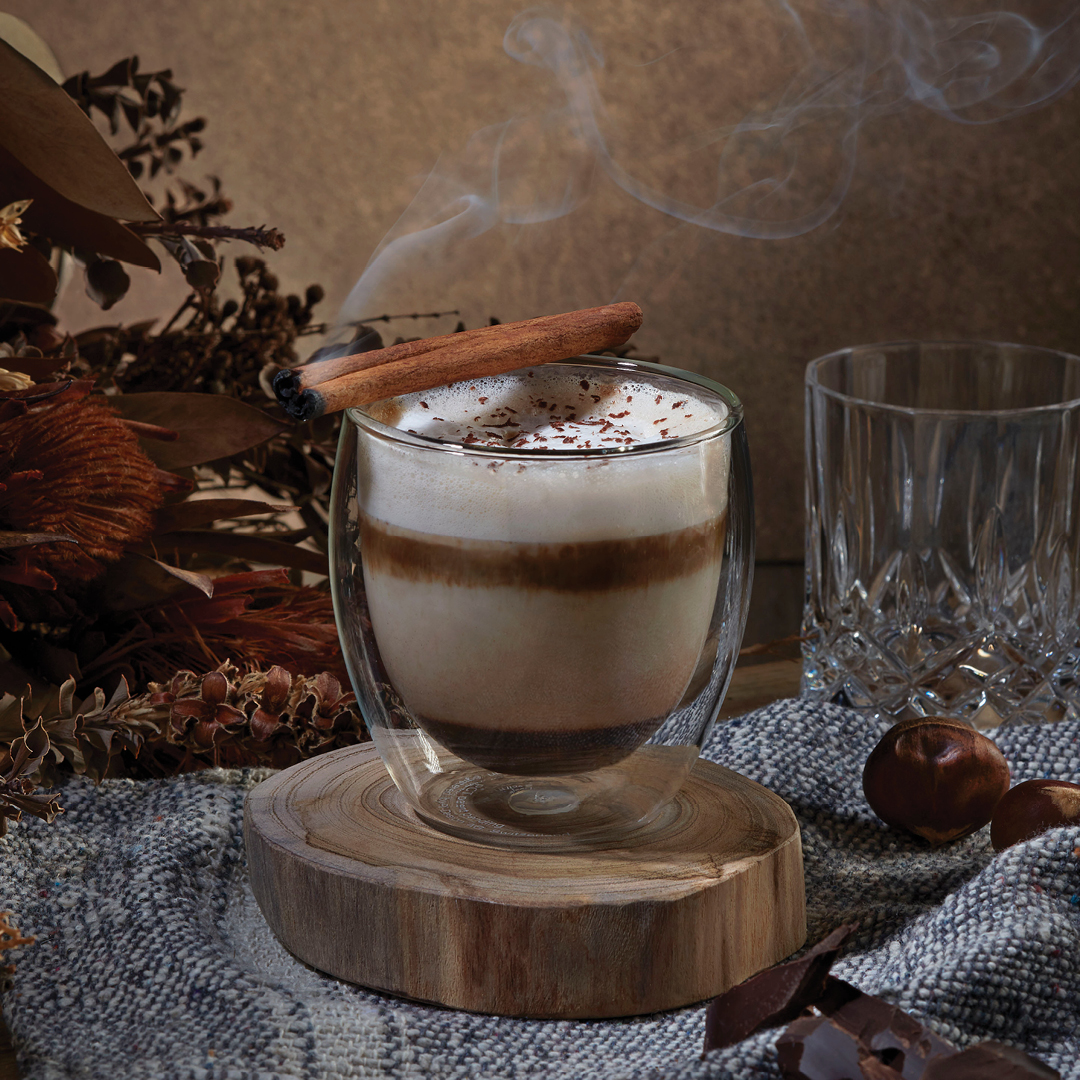 Ingredients:
2 espresso* shots Boncafé Gourmet Espresso Blend (or Segafredo Zanetti Espresso Casa Blend)
20ml Andros Chunky Strawberry
30ml Torani Dark Chocolate Sauce
120ml OATLY Oat Drink Barista Edition
¼ tsp Cinnamon powder
Instructions:
1. In a steaming pitcher, pour the oat drink, strawberry chunky and cinnamon powder then steam.
2. Pour the dark chocolate sauce into a serving glass followed by the steamed mixture.
3. Slowly pour the espresso* shots, garnish and serve.
*It can be substituted with ½ cup strong brewed coffee.
Garnish:
Toasted cinnamon stick and cinnamon powder
Recipes Courtesy of Boncafe