New restaurant Path by chef Marvas Ng and 1855 F&B introduces modern Asian cuisine that is reassuring and approachable, with wines to match.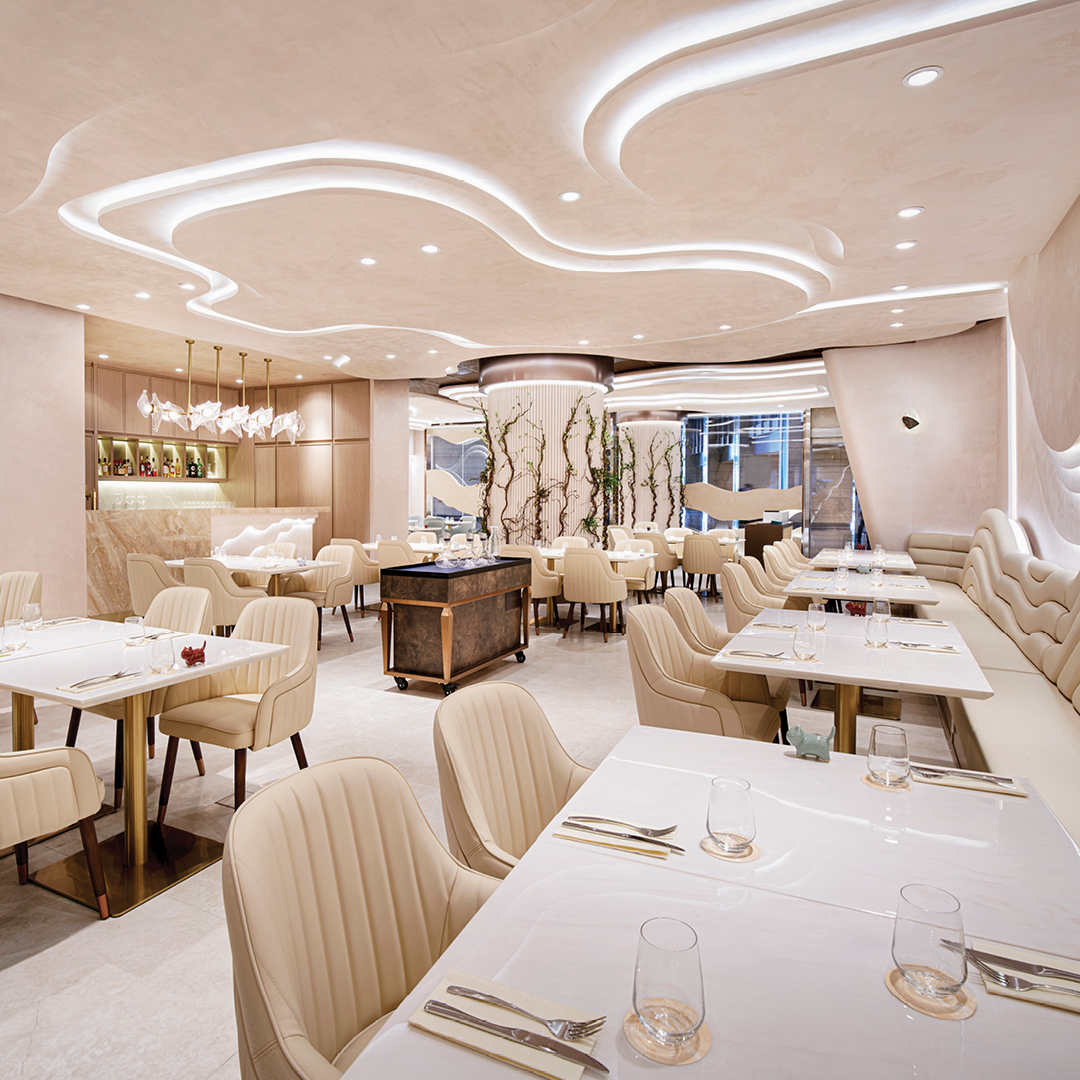 Taking over the space vacated by Ola restaurant in Tower 3 of the Marina Bay Financial Centre, Path is a spacious contemporary restaurant decked in shades of white for the CBD crowd. It strikes a balance between business-like and casual, with value lunch sets for the brisk business audience as well as a longer dinner menu for longer exploration. There is a topographical map design on the walls that reflects the menu, where chef Marvas Ng playfully charts a fresh approach to French techniques fused with Asian ingredients and inspirations. What makes the cuisine stand out is Ng's recollections of his avid foodie family's flavours that give this restaurant its heart and soul.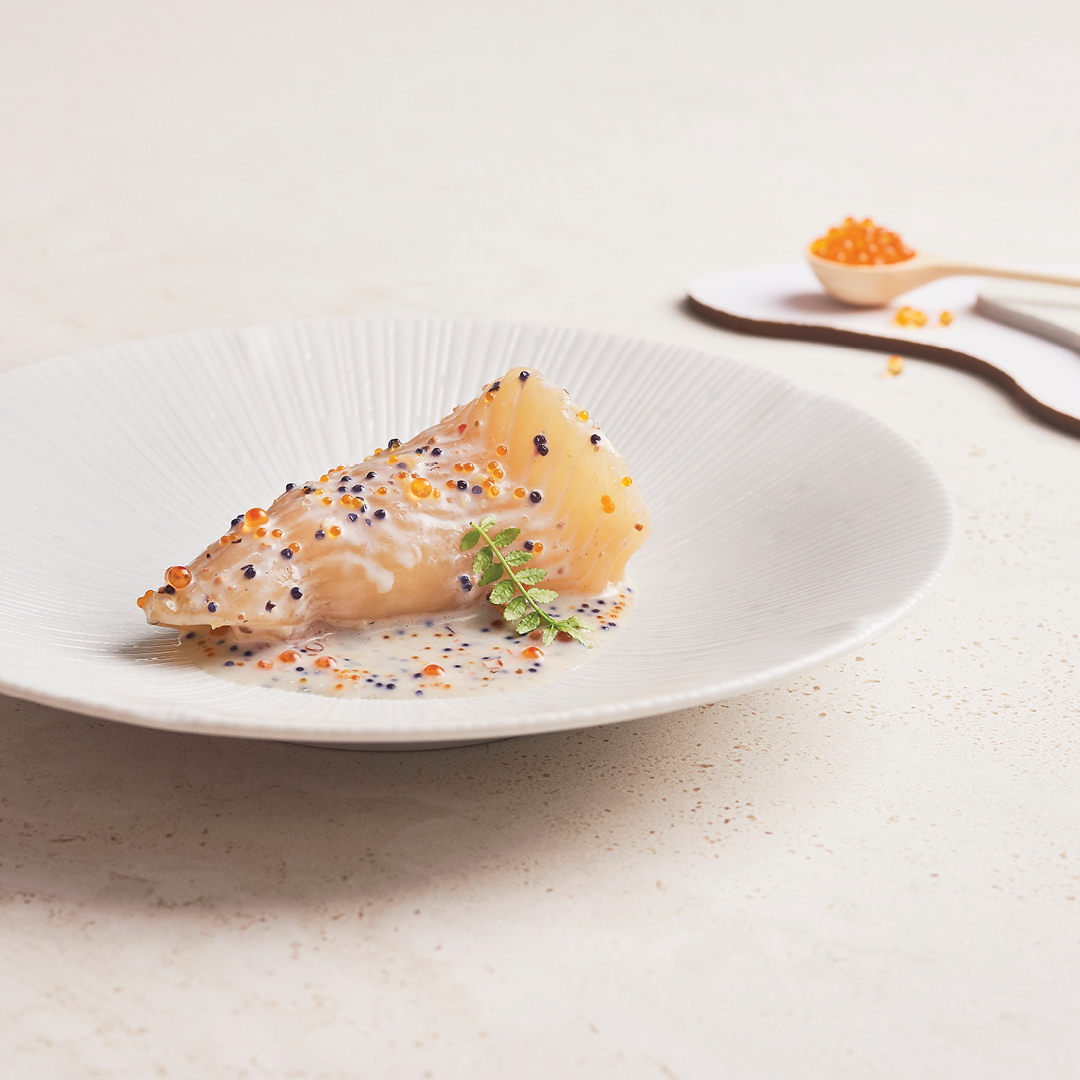 Case in point is the Premium Kuhlbarra Fish Maw ($35). The fresh fish maw is painstakingly prepared from raw and double-boiled for one hour to soak up the sake and dashi stock, then served with black bean, garlic, chilli and sake. Though it is topped with caviar, tobiko and ikura, it is the homey taste of the gelatinous fish maw that you'll recall. Another dish of humble origins is the Suan Ni Hong Man ($24), where a partially deboned deep-fried eel comes with a braising sauce of garlic, chillis and traditional salty bean paste, which is topped with ginger shreds and crispy rice.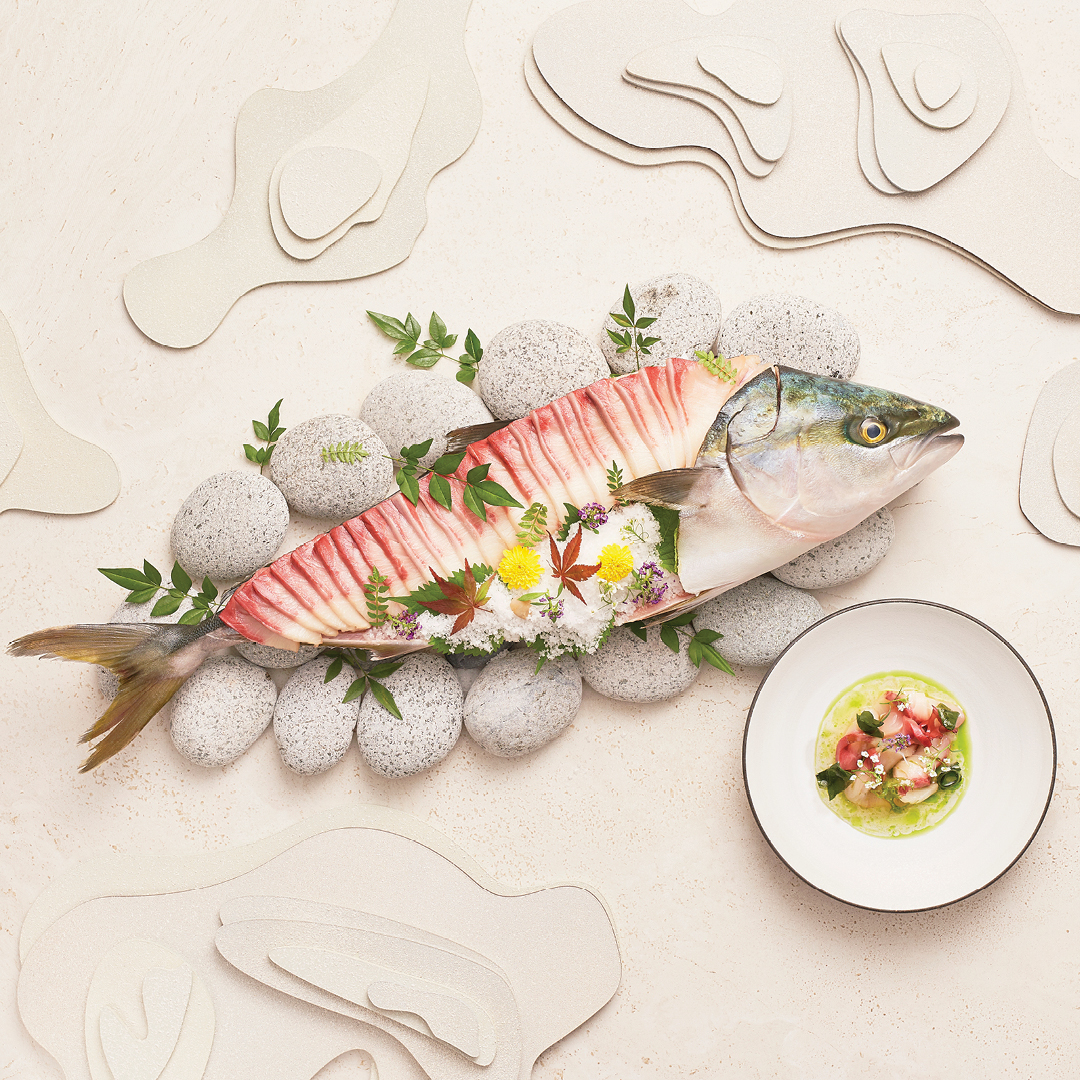 There are some showy dishes as well, such as the sashimi grade Hokkaido scallops ($58) that are seared a la minute on a hot stone, tableside. The myriad seaweed truffle sauce and toppings are a bit distracting from the sweet scallops, which is better eaten with just the accompanying pickled kombu pumpkin salad. Don't miss out on the wine list, which is well curated from 1855 The Bottle Shop's range, and well-priced too. One of South Africa's new wave wineries, Alheit Cartology 2019 ($108) is a worthy find that's new to Singapore, and brings texture along with its floral, aromatic palate thanks to Chenin Blanc with a little Semillon.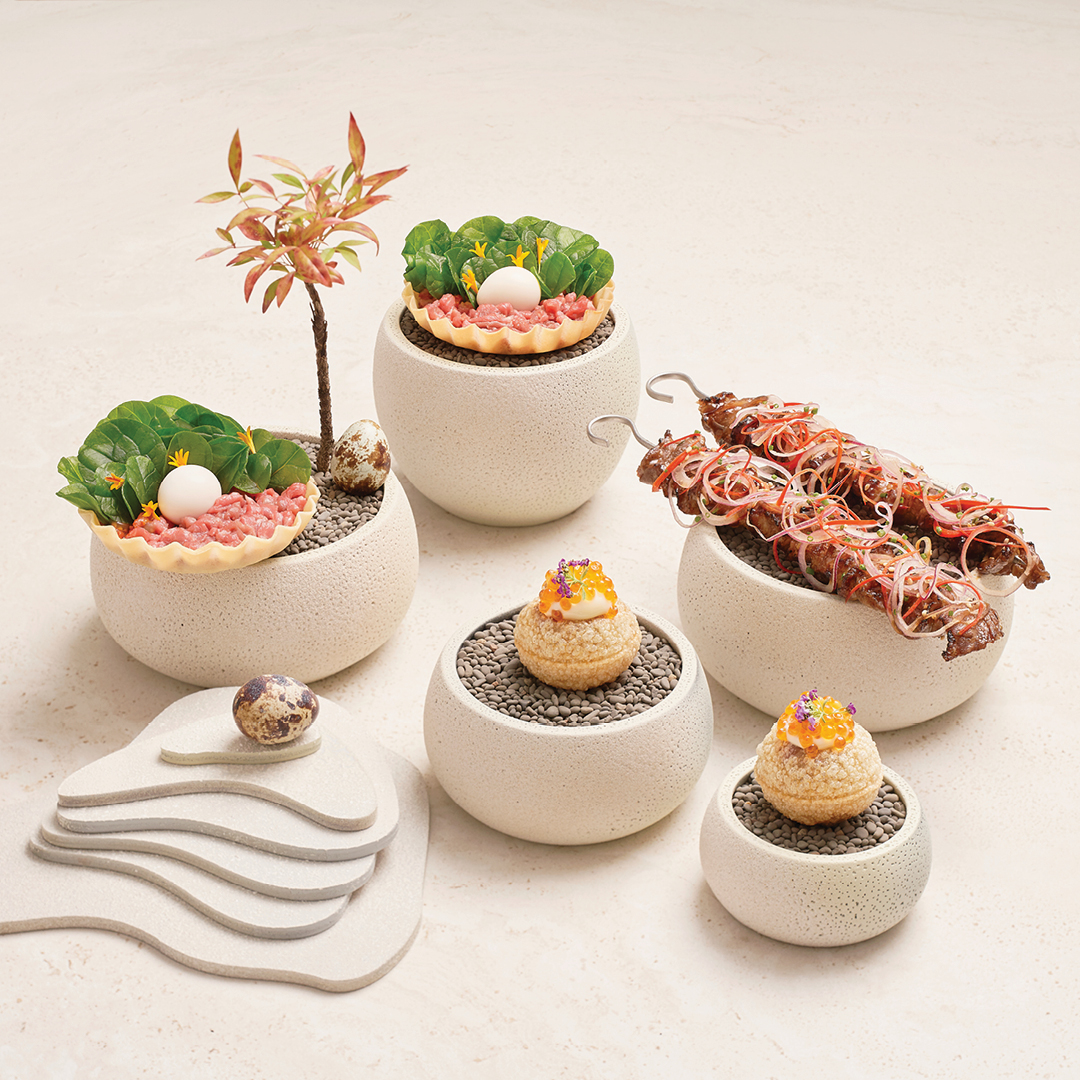 For mains, the signature butter-roasted herb-brined French poulet ($72) is served with a side of vegetable rolls, an inspiration by chef Ng's mother which brings more freshness to the main course. A Chinese herb brine and HK-inspired marinade brings out the Asian side of this chicken, even as the butter brings richness. A fruity, fresh Spanish red Dominio del Águila Pícaro del Águila Tinto 2019 ($120) capably refreshes the palate in between bites.
While we could only manage two desserts, both were above expectations. The upsized French caneles ($18 for 3) cleverly uses Jiang Xiao Bai baijiu for a lilt and is made the traditional way, for a crisp exterior and creamy interior. Whisky Bombe Alaska ($28) is housemade, using kirsch cherries for a marmalade as well as whisky ice cream for a bittersweet dessert that's set on fire.

PATH Restaurant
Food: 8/10
Setting: 8/10
Price: Set Lunch from $38, dinner from $80/pax (without drinks)
Address: 15 Marina Boulevard, Tower 3, #01-05 / 06 Marina Bay Financial Centre.
Singapore 018982
Telephone: (65) 6443 0180